March 7-9, 2018
Stevens Institute of Technology, Hoboken, New Jersey, USA

Co-hosted by IEEE History Center and
Stevens Institute of Technology, College of Arts and Letters
The 200th anniversary year of the first edition of Mary Shelley's Frankenstein: Or, The Modern Prometheus has drawn worldwide interest in revisiting the novel's themes. What were those themes and what is their value to us in the early twenty-first century? Mary Shelley was rather vague as to how Victor, a young medical student, managed to reanimate a person cobbled together from parts of corpses. The imagination of the novel's readership outfitted Victor's laboratory with the chemical and electrical technologies that brought the creature to life. Subsequent theatrical and cinematic versions of Frankenstein have been, like the creature, patched together from the novel and from contemporary popular press as well as public demonstrations of medical, chemical, and electrical research. Mary Shelley's contemporaries arguably exploited her novel to their own purposes, including George Canning (leader of the British House of Commons in 1824) who drew an analogy between the prospect of freeing West Indian slaves and Victor's "monster" who is left in the world with no master to curtail his criminal instincts. Some of Mary Shelley's biographers characterize the story of Victor Frankenstein's reanimation experiment as a cautionary tale against techno-science run amok while others emphasize Victor's irresponsible behavior toward his subject. In what ways might our tools of science and communication serve as an "elixir of life" since the age of Frankenstein?
The Charles E. Robinson Memorial Lecture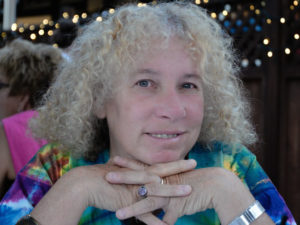 Susan Wolfson
Princeton University
Susan Wolfson is Professor of English at Princeton University, and with Ron Levao, edited the Harvard Annotated Frankenstein. She also edited, on her own, Frankenstein: A Longman Cultural Edition, and the Harvard Annotated Northanger Abbey. She has published widely in the field of Romantic-period studies. Her academic monographs include, most recently: Borderlines: The Shapings of Gender in British Romanticism (2007), Romantic Interactions (2010), Reading John Keats (2015), and forthcoming, Romantic Shades and Shadows. She has been the recipient of awards or grants from the National Endowment for the Humanities, the Guggenheim Foundation, the Association of Literary Critics and Scholars, and the Andrew Mellon Foundation. She enjoys teaching in the "Long Romantic" period, and when her territorial colleagues are not looking, Shakespeare and Milton, too–as honorary Romantics.
Keynote Luncheon Address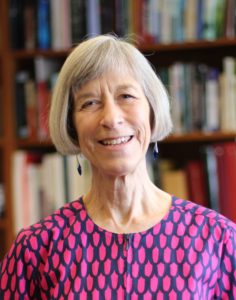 Rosalind H. Williams
Massachusetts Institute of Technology
Rosalind Williams is Bern Dibner Professor of the History of Science and Technology at the Massachusetts Institute of Technology. Her main scholarly affiliation is the Society for the History of Technology (SHOT), of which she served as president in 2005-06, and from which she received its highest award, the Leonardo da Vinci Medal, in 2013. She has been awarded honorary degrees from KTH in Stockholm and the Technical University of Eindhoven. Her first three books (Dream Worlds, Notes from the Underground, Retooling) address this question: what are the implications for human life, both individual and collective, when we live in a predominantly self-constructed world? Her latest book, The Triumph of Human Empire (University of Chicago Press, 2013) surveys the overarching historical event of our time: the rise and triumph of human empire, defined by the dominance of human presence on the planet. The book examines the works and lives of three well-known writers (Jules Verne, William Morris, and Robert Louis Stevenson) to illuminate the event of consciousness at the end of the l9th century, when humans realized that they were close to mapping the entire globe and that the global frontier was closing. Human Empire is about a still unfolding event of consciousness, as grasped by three writers exceptionally successful in conveying its depth and significance.
Technologies of Frankenstein: 1818-2018 is a networked and sponsored event of Romantic Bicentennials. Please visit here for more information: http://www.romantics200.org.
We are dedicated to a harassment-free conference experience for all people.